Getting to Know Scott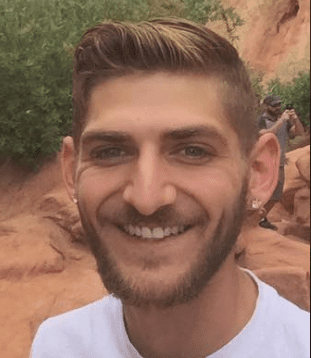 From small engines to large engines, Scott Futrell is passionate about mechanics. He enjoys car shows, concerts, and watching the San Francisco 49ers in his free time. As a devoted father, family & friends are a priority with Scott.
He loves riding ATVs through the forest as much as he works on them. Occasionally, you might find him at the tracks watching a dirt or drag race with his father. In his spare time, he likes to weld and play fetch with his black lab, Ally.
Scott's Background
While at Ozarks Technical Community College (OTC), Scott studied Broadcast Media Production. As mentioned earlier, Scott is passionate about working on engines, resulting from working with his dad in the garage as a child. In addition, Scott has worked in construction and remodeling for over ten years. As a result, he is uniquely skilled in plumbing and electric work.
Log Home Industry Beginnings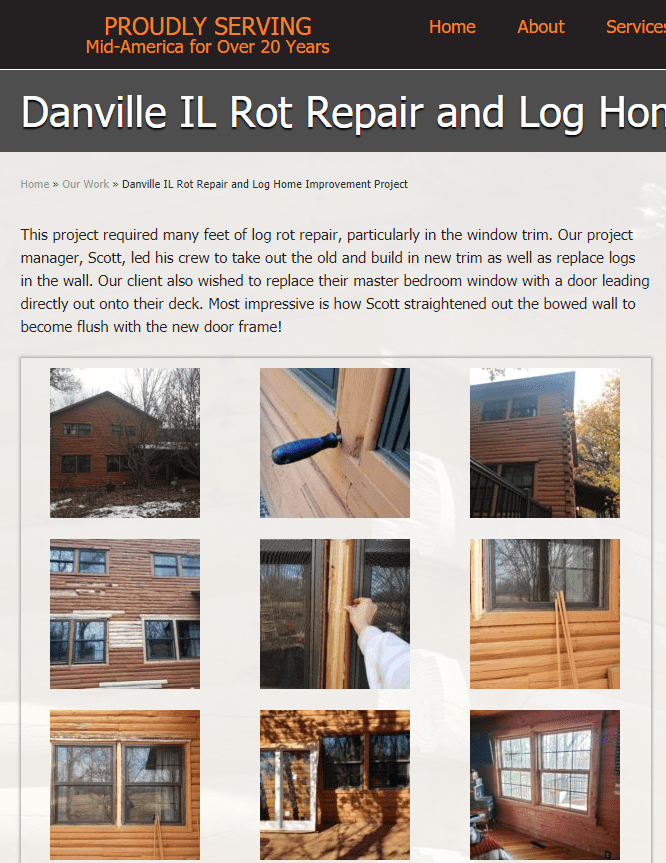 In 2012, Scott began working with Nick on log homes. Then, in 2016, he worked for his brother at Log Masters, LLC. However, it was only part-time since the company was still in its infancy and relied heavily on subcontracts from advertising log home companies.
By 2017, Scott was working full-time for Heartland as it became 888 Log Guys. Eventually, Scott rose to Project Manager for 888 Log Guys.
Partnership
In March 2020, with confidence in his skills, Scott said goodbye to 888 Log Guys to run his own log home restoration and maintenance company. Within the partnership framework of Aspen Restorations (a non-advertising company, "name only" for subcontracting), he and Nick have always subcontracted for 888 Log Guys and other companies. They also took subcontracts from Colorado companies, like Tom Elliott's Log Home Finishing.
Experience, Training and Reviews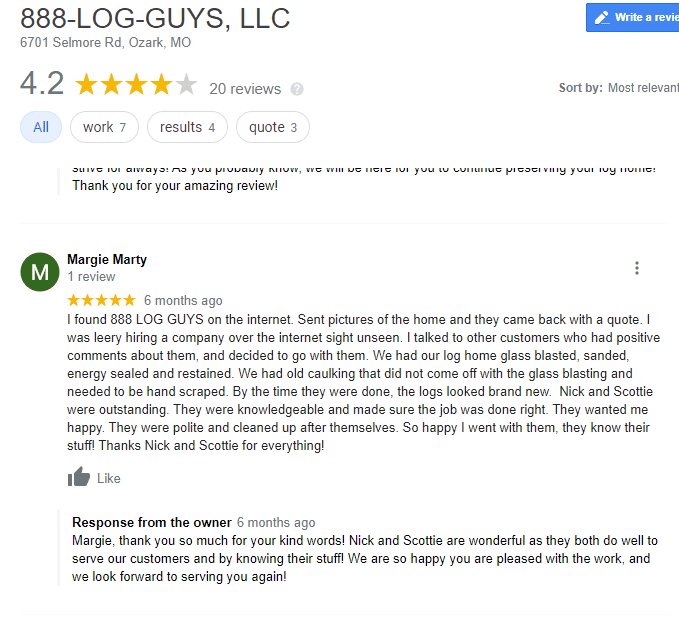 For ten years, Scott learned how other log home companies restored log homes by training as a subcontractor. Finally, Scott was introduced and certified by Perma Chink Systems and Sashco, Inc.
Great Experience Reviews
Scott works hard to ensure quality standards of Log Masters Restorations are met by overseeing the employees on the job and giving constructive feedback.
Currently, Scott is getting his Log Home Inspector certification from InterNACHI. Soon, we will be able to add log home inspections to our list of services.
MORE Reviews!!!