You searched for evidence of a good log home restoration company's completed work and customer reviews. Is it possible to get before and after work of log structure images for comparison? Have you ever considered the possibility of hearing from one of our clients? Today is meant to be the day of your good fortune. Our goal of this page is to have videos and pictures for you to compare, along with our customers' perspectives on our work.
Many new to the log home preservation will wonder if the company is kind and respectful. Are they patient with you if you have questions during the process? Can they be flexible and work with you to achieve your goals? Our company has been structured in a way that allows us to do all of those things. We will be trying to regularly update this page, most recent towards the top but not every restoration.
Below links will take you to 2022 and older:
If we did your home but have yet to see it featured, or you see it here and would like to add a comment, please email us at [email protected]. Stayed tuned for more.
The Lodge in the Princeton Mountains October 27, 2023
Just finished up this beautiful log home masterpiece! Media blasted, sanded, 100′ logs replaced, Sashco Capture/Cascade stained, picnic table & decks refinished, & chink painted.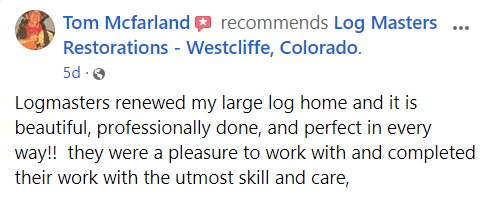 This fantastic log home structure took a few months of dedicated work and equipment. We enjoyed the time with the owner and being able to make his home exactly how he wanted it to look. Thank you for sharing on Facebook your pleasure with our services. Look forward to our first maintenance visit in 3 years.
Carlyle, Illinois July 23rd, 2023 Log Home Restoration
June 4, 2023 Kiowa, Colorado
Raspberry Mountain Wilderness Lodge July 27th, 2022
This was a spectacular lodge high in the mountains of southern Colorado. You don't even want to know what cost to get that lift up there. But it was all worth it to see this charming lodge restored. If you like it, I do believe you can make reservations on their website Raspberry Mountain Wilderness Lodge.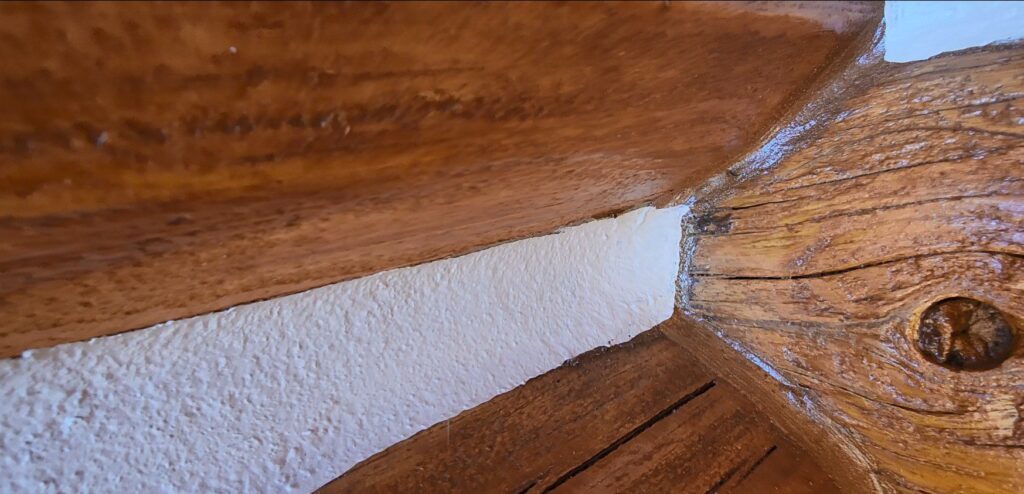 Saguache, Colorado Full Restoration Completed April 14th, 2022
This was such an interesting log home built in the early 1900s and was a beautiful revolutionary home of its time with unique appliances not typically found in homes of that time. It truly was like stepping back into the 1920s. Unfortunately, it sat abandoned for many years before the builders grandchildren decided to give it a new life for the next generation.
Now the exterior looks amazing and is better than it has ever been before with new synthetic chinking that will be flexible with the ever changing seasons. For a free online estimate, click here.
October 21, 2021 Van Zandt
October 8, 2021 Salsman
September 19, 2021 Depke
September 16, 2021 The Folck's Testimonial
I feel blessed to have found Log Masters Restorations, it was by chance, through Perma Chink. Clicked on their "Find a Contractor" low and behold, there this amazing company was. I reached out to Dawn Smith by phone explaining the issues with my log home. She immediately put me in contact with Nick Smith and the process began. I sent Nick some pictures of the problem areas that were concerning me. He talked me through the step-by-step process of work that was to be done, reassuring me that once they were done with the project, the home would look brand new.

The date was set and the crew drove up with their work trailer and pickups, Nick, Scott, Phil and Rylan. After the walk about around the home, expressing the concerns I had, Nick and Scott explaining the work process, I knew that this was the perfect fit. Their knowledge, professionalism, courtesy, work ethics was a dream come true.

Phil and Rylan worked nonstop every day, each day something changed with the home and the realization of what the finished project was going to be, was amazing. The two employees are the to be commended for their dedication and pride they have for the work they accomplished each day here. Every morning, once the greeting committee, made up of our 2 dogs, Klaus and Dottie, had their "Hello time", Phil and Rylan continued with the project.

We couldn't be more pleased with the end result of our home. Such a burden lifted off our minds. From the bottom of our hearts, thank you for a job well done.

We are very pleased with the outcome and as I mentioned yesterday to you, the burden lifted off my shoulders, almost seems like I'm floating.  So  thankful I found Log Masters Restorations and getting to meet and know you (Scott), Nick, Phil and Rylan, oh can't forget Delilah, and how you all welcomed our Klaus and Dottie too. 

Looking forward to our future scheduled projects.  Take good  care and God Bless you  all.

Sara and Eric
This shows the before & after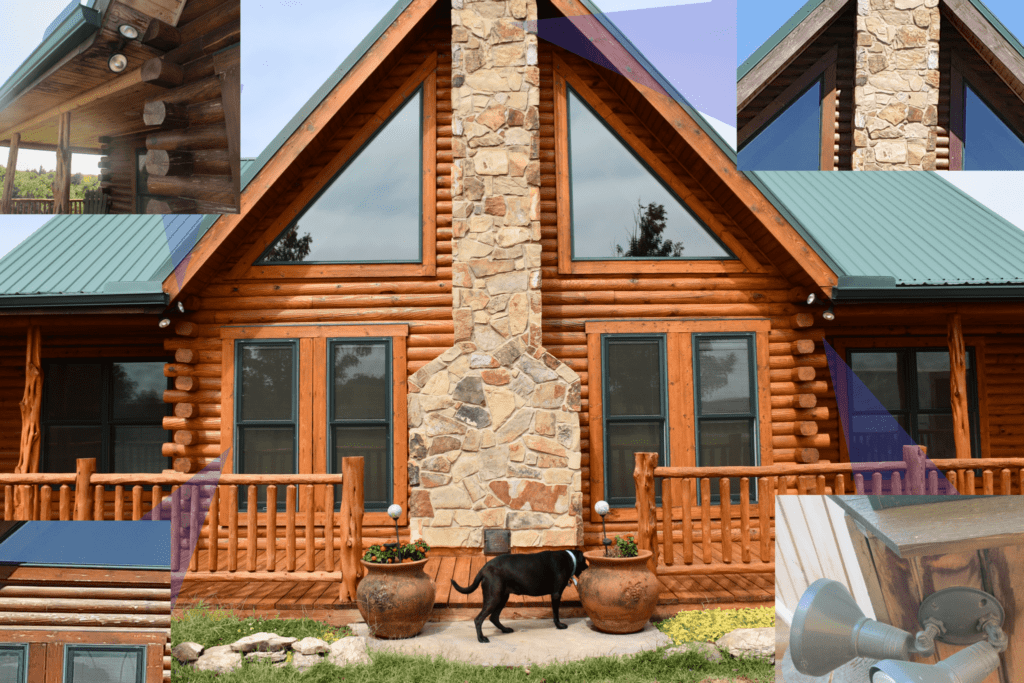 June 28, 2021 Dowd
On this home, the client need a new window installed. While we are not in the business to install windows, we are capable if it is necessary to complete a log rot issue.
Projects Completed
The whole log home was media blasted, log rot removed and replaced, and re-stained.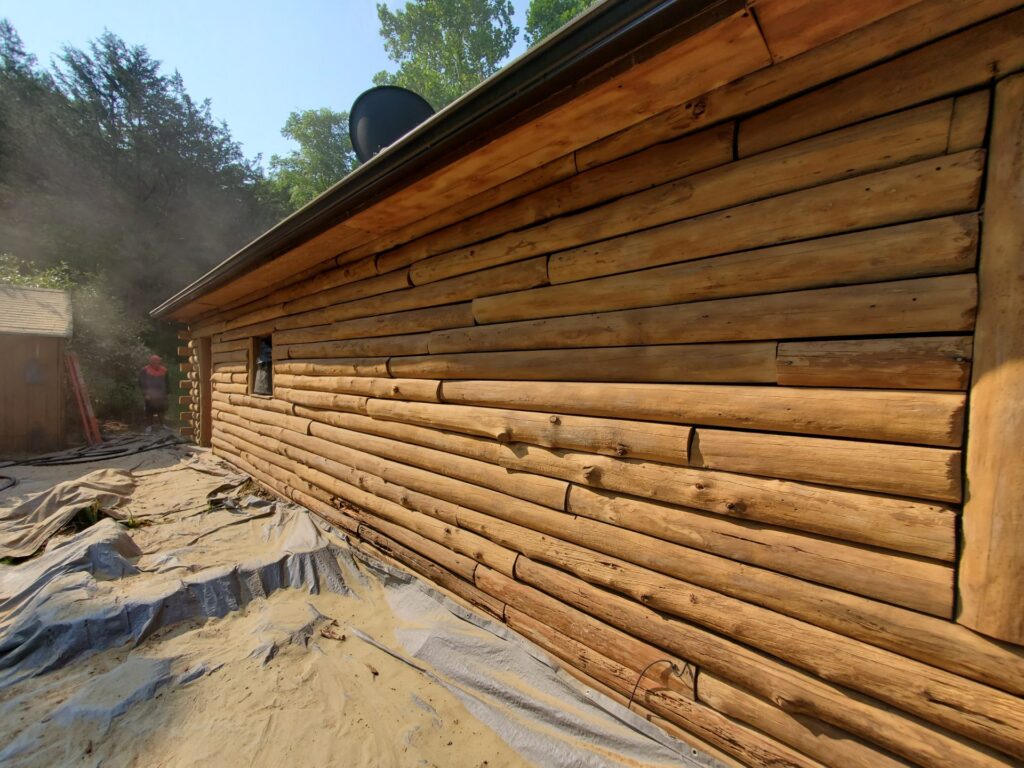 July 30, 2021 Wells
During Full Restoration
Below you can see some of the challenges we faced. Log rot had destroyed one wall and had to be completely removed and restacked. The opposite wall and several corners also needed replacement due to log rot. The whole home had the old stain stripped, caulked and re-stained. Interior walls had to also be caulked and stained. Careful attention was given to ensure the interior was not destroyed.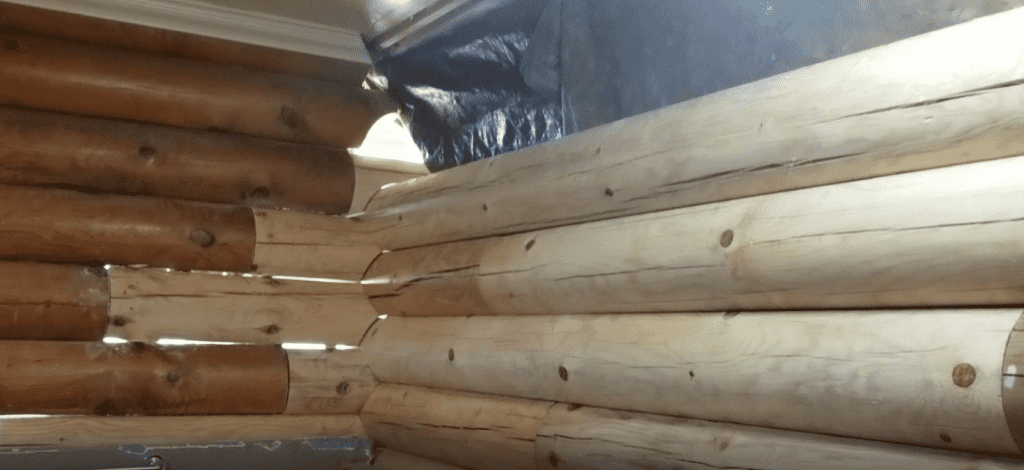 June 15, 2021 The Martin's Testimonial
To begin with, Stan and Rhonda, like so many others, started with a diamond in the rough. With a little attention to detail and care from Log Masters Restorations, their home looks as good as the first day it was built.
We love there before and after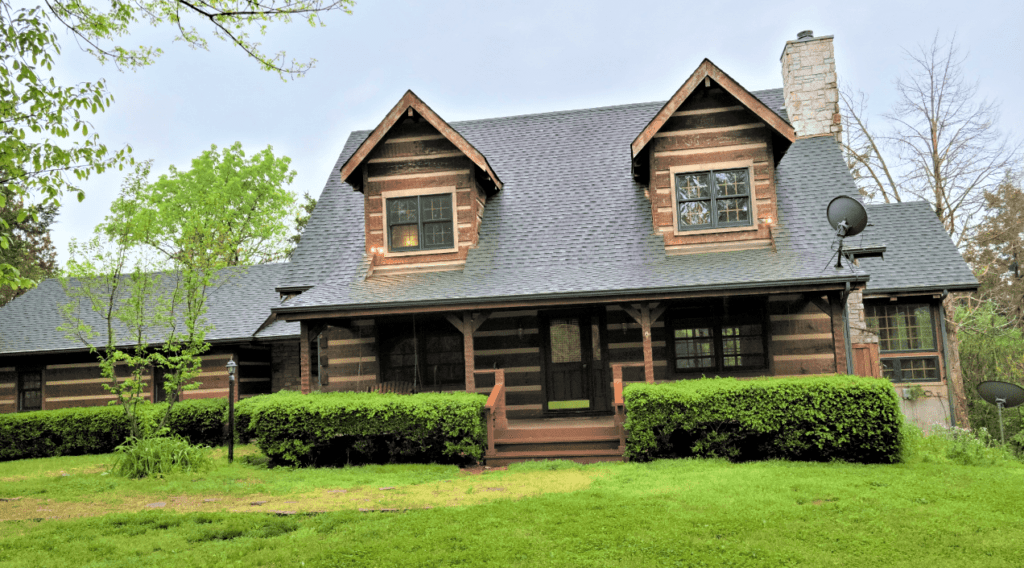 Take a look at this gallery of before and after from Stan and Rhonda.
June 1, 2021 Coleman's Testimonial Review
From start to finish, working with the Log Masters Restorations crew was a wonderful experience. I am very pleased with the outcome and I will be using Log Masters Restorations for all future maintenance or restoration projects.

When I first started looking for a company to perform the work on my house, I thought I would need to find more than one company to handle the projects I wanted to get completed this year.

In the end, I decided to have Log Masters Restorations perform all of the work (e.g. logs, gable panels, facia, porch, porch railing, deck, deck railing, etc.). For me, it was a one-stop-shop! I oversee a Customer Service team for the third-largest Mortgage Lender in the nation. We use Customer Satisfaction Score (CSAT) and Net Promoter Score (NPS) as Metrics to measure our Customers Satisfaction. With that said, would I refer Log Masters Restorations to my friends and family? Absolutely!

The crew was professional and respectful. They were willing to go above and beyond throughout the entire project. I'm still working from home, so I had the pleasure of interacting with the crew in the mornings and the evenings. Customer Service is a two-way street, treat them how you would want to be treated, and you will get the same satisfaction in return. I look forward to working with Log Masters Restorations again!

Log Masters Restorations Google Review
Wonderful before & after
To All Our Customers…
Thank You!
---