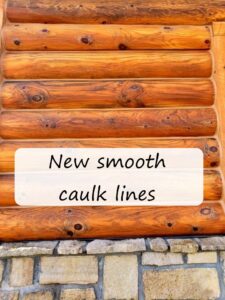 The above picture is the perfect example of a clean log home "zipper"/corner. Caulking, or energy seal or log sealant, is a high-performance stretchable sealant. Chinking is similar but different. Click chinking to learn more. Log home caulking is an essential step in sealing your log home joinery. For DIYers, when to apply caulk can be confusing. Do you use it before or after you stain? In general, caulk should be applied before staining and allowed to dry for at least an hour before staining.
You can learn more about interior and exterior stain differences by clicking here.
Caulking on a log home
You will find caulking comes in varying textures and colors. To prevent all types of intrusions, the elastic sealant creates a flexible barrier between log joints. This flexibility allows the caulking to stay attached as your logs expand and contract throughout the year with the changing seasons. So, no worries regarding:
insects,
water,
dust,
drafts.
Not only does caulk seal the butt joints, it can also be used on log checks and other areas of the home. You can find it around the house with windows, eaves, soffits, doors, vents, bathtubs, etc.
Colored Caulking for Your Log Home Desires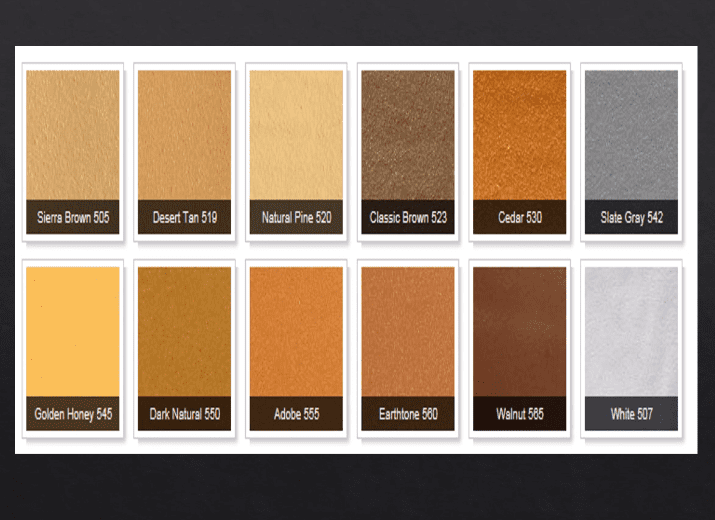 If you would like a color of caulk that is different from your stain, please feel free to apply it after you stain. Just make sure the surface is dust-free before applying.
You can also purchase textured caulk for an old fashion look. Visit our caulking service page for process steps. Or watch the video below.
Video on how to Caulk an interior Log Joinery